iOS Apprentice Updated for Swift 1.2
Our popular iOS Apprentice series is now fully updated for Swift 1.2 – learn how to get your copy!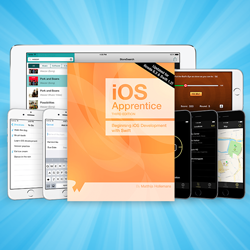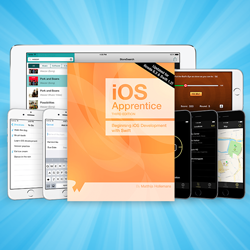 Good news – Matthijs Hollemans has updated The iOS Apprentice for Swift 1.2!
As you may know, Swift 1.2 introduced some new syntax, such as an improved if let statement, and revised usage of as vs as! vs as?. To learn more about these changes, check out our What's New in Swift 1.2 overview.
In this update, Matthijs has updated all chapters and sample code to use the new Swift 1.2 syntax, and has also fixed some of the errata reported on the forums.
Here's how you can get the update:
If you're an iOS Apprentice PDF customer, you can download the update for free on your My Loot page (version 3.3).
If you're an iOS Apprentice Print Version customer, you can find the updated source code (and a "Changes for Swift 1.2" PDF) at the URL given in the introduction of the book.
If you don't have the iOS Apprentice yet, grab your copy now!
Matthijs and I hope you enjoy this update!