raywenderlich.com Podcast Season 11 is here!
We're back with a new season of our raywenderlich.com podcast, and this year it's all about our book: Living by the Code!
We're back with a new season of our raywenderlich.com podcast, and this year we have something a little different to share with you all!
Season 11 brings a slight shift in our conversations with our guests, where discussions will lead towards the softer skills for mobile app developers. Don't worry though, we'll still have plenty of juicy tech talk to keep your appetites whetted! :]
This season we're showcasing the amazing and inspirational interviewees from the book Living by the Code. Each episode will focus on an interview participant from the book, as we delve deep into discussions exploring everything from ups and downs in their career, work life balance, starting a business and much more. We'll talk about what they've learned along the way and philosophies they apply to their life and work.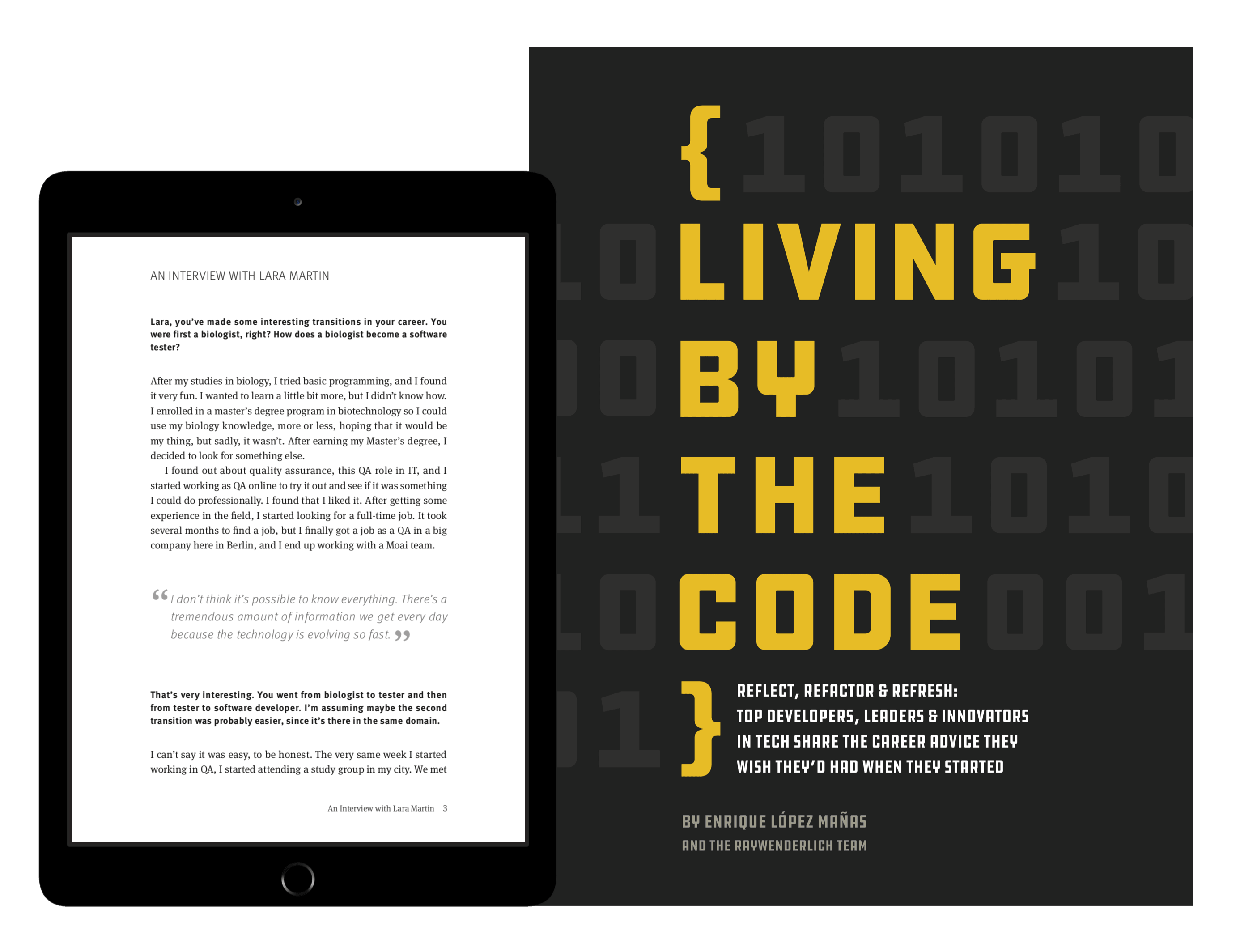 Our goal, as always with our raywenderlich.com podcast, is to help you learn something new each episode and level up your career!
To add even more substance to your learning, for each episode we publish, we will be making the corresponding chapter of the Living by the Code book free for two weeks so you'll be able to check it out!
Podcast Hosts
Season 11 also brings with it a new season host. Introducing… Nishant Srivastava:
Nishant Srivastava
Nishant is primarily an Android Engineer, but also has experience writing firmware code for custom wearable hardware, building mobile SDKs for enabling DSP on Android and constantly contributing to the open source ecosystem, giving talks, writing blog posts, co-authoring books, etc. He is listed inventor on two patents for using mobile tech in cross device mobile ad re-targeting domain using unique audio beacon tech. More about him at www.nisrulz.com.
Nishant is joined, as always, by our accomplished podcast host Andrei "Dru" Freeman:
Dru Freeman
Dru started writing code for Apple products at the age of 11 when he received an Apple ][. Note, not a plus, not an e… just a ][. As computers and the internet were only a passing fad (said the sales guy at CompUSA) he went off to study Theatrical and Mass Media production. As a result, he self-taught himself through Basic, Pascal, Object Pascal, C, C++, Objective-C, and then Swift. Many years ago he discovered writing code paid more than waiting tables.
Where to Go From Here?
Our preliminary 'Meet the Hosts' episode is available now! You can check it out now, to get an introduction to our hosts and a look ahead to the coming season:
As always, we'll be publishing a new podcast episode every other Wednesday, so keep an eye out on our podcast link at raywenderlich.com/podcast, or you can also subscribe in iTunes or Spotify so you won't miss a beat!
Thanks all — from the entire podcast team, we hope you enjoy this season as well as all of the amazing upcoming stories from the book!