Lea Marolt Sonnenschein
RW Team Member
Lea is a Product Manager for mobile at Rent the Runway. She writes about iOS, UX and UI, teaches iOS classes at GA and volunteers for Girls Who Code. In her free time she plays piano, and tries to use code and technology to make art. Or she just doodles and listens to MIKA.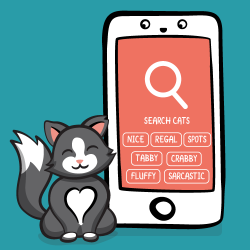 Learn how to design a great UX for search filtering in your mobile apps via these 6 best practices.
Learn how to design a great UX experience for your mobile app search, by following these 20 best practices for entering queries and displaying results.
Learn how to use Framer to quickly and easily prototype iOS Animations.