Thank you for your interest in advertising on our site!
raywenderlich.com is one of the most popular development blogs on the internet. It's a great way to reach talented iOS, Android, Unity, and Unreal Engine developers interested in continuously improving their skills.
There are two ways to advertise to our audience: via our newsletter, or via our podcast.
Newsletter Advertising
The first option is to advertise in our weekly newsletter. This is the largest newsletter in the iOS community, with over 85,000 subscribers, and is sure to draw a lot of attention to your sponsored link.
By sponsoring the newsletter, you can include a link and 60 word description in one of the following sections:
The Jobs section is a great way to fill your open positions with the most highly motivated developers in the community.
The Sponsored Links section is a great way to get your service or product noticed by a vast audience.
Bonus: We will make a custom illustration for your job opportunity or sponsored link to fit in with the style of our newsletter.
To learn more, visit Syndicate Ads or Paved.
Podcast Advertising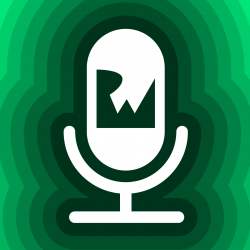 The second option is to advertise on our official podcast. Our podcast is focused primarily on iOS and Android development, and around 6,000 developers tune-in and listen to each and every episode.
Previous topics have included Adaptive Layout, Core Data, Metal, Swift, programming design patterns, and more.
This raywenderlich.com podcast is a fantastic way to put your product or service in-front of several thousand top notch iOS and Android developers!
Interested in sponsoring a podcast episode? Email here to find out how!