Learning Cocos2D Book Giveaway Winners!
Last week, I announced a giveaway to celebrate the release of Learning Cocos2D by Rod Strougo and I, and to thank you for reading this blog! To be eligible for the giveaway, all you had to do is post a comment on the thread, ideally on one or more of the following topics: Your favorite […]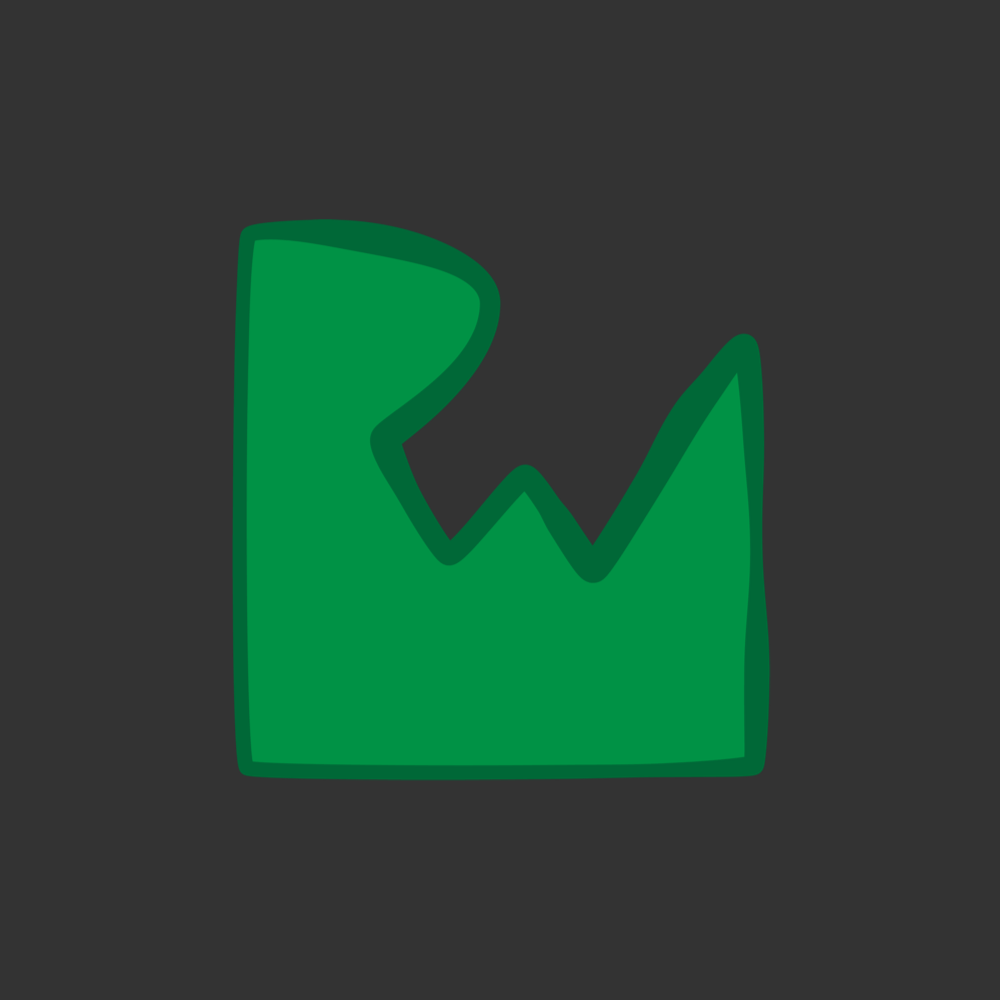 Last week, I announced a giveaway to celebrate the release of Learning Cocos2D by Rod Strougo and I, and to thank you for reading this blog!
To be eligible for the giveaway, all you had to do is post a comment on the thread, ideally on one or more of the following topics:
Your favorite game
What you'd do with your life if you were rich enough not to worry about money
An iPhone rap
I was really happy to see a ton of entries by you guys – over 75!
Thank you so much to everyone who posted, you don't know how much your words made me smile or laugh out loud in many cases :]
Now's the time you've been waiting for – to announce the winners!
Keep reading for some hilarious and awesome entries – including an iOS rap!
The Random Winner
Let's start out simple with the random winner. Everyone who posted in the thread got a completely random chance to win!
iOS Tutorial Team member Johann Fradj offered to write me a "special" random number generator tailored for his specific entry #, but I didn't think that would be fair so went with arc4random instead ;]
And the random winner was… cmackenzie! Here's his winning entry:

If I were rich enough not to worry about money (which means that I would have a lot), 
I'd dedicate myself to education. I'd like to teach the less fortunate about 
entrepreneurship and technology as tools for development. Public education right 
now isn't teaching this idea about entrepreneurship, and I believe it's one of the main 
resources every under-developed country (like the one I was born and currently live 
in, Chile) has to create more jobs and raise the standards of living.

Great point as well, I do wish entrepreneurship was taught more in school, I believe you can really use it to transform your life, especially with the opportunities brought with the Internet. Congrats man!
Most Loyal Forum Member
The second winner is whoever posted with the largest post count (not including the awesome forum moderators, sorry guys hehe!)
And the winner is… @heriamba with 27 posts! Here's his winning entry:

My favorite game is definitely Plants vs Zombie! It beats the hell out of everything 
comparing to any other games.

And let me tell you, you guys like your Plants vs. Zombies! That along with Tiny Wings were tied as your favorite games with 6 votes each (and if I could vote I'd add mine in as well!) :]
Thanks to @heriamba for being such an active member on the forums!
Best Taste In Games
Damn this one was hard because several of you mentioned some of my own personal favorites, like @fungdark and @zeiteisen did (Deus Ex and Diablo 2, respectively).
Also some of you recommended some new games I hadn't played before, so of course it gave me an excuse to "research" them and try them out :D Special thanks to @Ferni59: Tower Defense: Lost Earth is really fun!
But I'm gonna have to give this one to @ipodfreak0313. Not only did he mention one of the games you guys all like the most (Tiny Wings), but he also recommended a game I've never heard of that is quite fun (Phoenix), plus offered some great pixel art game recommendations to a fellow forum member!

As for my favorite game, I would have to go with either Phoenix (by Firi Games), Doodle 
Jump (by Lima Sky), or Tiny Wings (by Andreas Illiger) just because of their originality 
and simplicity. Doodle Jump started a huge craze of copiers (Mega Jump, Doodle 
Jumping Star) and added a new prefix for games: Doodle. Phoenix is still kind of an
'underground' game, meaning that not very many people know about it or play it. But 
that doesn't change the fact that it is a great game, and worth your time and $0.99. 
Tiny Wings, I just love because of the music, the overall simplicity, originality, and 
cuteness. That game is just too cool of a game!

@digitalcassette if you love pixel graphic games, i have a few suggestions: Pix'n Love 
Rush, Kami Retro, all the Zenonia's, and the free Nyan Cat. They are all really cool!

This guy knows his games! :]
What You Would Do With Your Life?
Next comes the winner for the question "What you'd do with your life if you were rich enough not to worry about money."
Wow – there were some amazing, touching, and deeply personal entries in here.
Many of you offered selfless and kind-hearted answers like this one by @kemnet:

If i was rich enough to not worry about money not only would i travel the world to see 
all the breath-taking places with my beautiful girlfriend , but i would also go into 
providing health care for poor people since people are denied services like air 
ambulance and CAT scans cause they cannot afford it, even life saving operations are 
denied cause some people dont have money. How can you not let someone on a 
dialysis machine cause they cant afford it...
Many of you metoned you'd relax and spend time with your family, like my bud @charlie:

If I had too much money... I'd build a cabin in the mountains of West Virginia and 
trout fish with my two boys and wife everyday for the rest of my life :D

Many of you mentioned that you're happy exactly where you are, like this entry by @fungdark:

If i didn't have to worry about money, i would probably still want to be an 
iPhone developer. There is nothing like watching something grow from an idea 
into something people love and use everyday.

And finally, some of you are just hilarious, like this entry by @Tim_A:

If I was really really rich, I'd build a secret base under a volcano, with all gleaming 
stainless steel panels and a monorail and stuff, and it would be completely 
invulnerable cos it would be run entirely on Macs (must see if there's an app for 
that in the app store. Let's see: Categories.. world domination... Hmm. Seems to be 
a bit of a gap in the market...) And then I'd get a big fluffy white cat and sit around 
all day stroking it and going "Mwahahahaha". Actually, I think there is an app for 
that! And then with the change I'd buy a private jet. And I'd even put fuel it it...
 And the jet would be a Citation X, because it's cool and rhymes with OS X, and 
it'd have free unlimited global wifi and a Macbook Air for every seat, and of course
the home page would be http://www.raywenderlich.com.

In the end, I found it absolutely impossible to choose between all of these. They were all heartfelt and true for each individual, how can I say which is better than another?
So in the end, I brought out arc4random() to save the day again :] And the random winner is… @criverapr! Here's his winning entry:

If I was rich, i would dedicate most of my time to continue to develop the sport of 
dragon boating in my country and travel any chance I have to races around the world.

Sounds awesome – if you ever do that, send me a pic! :D
The Best iOS Rap
LOL the raps you guys submitted were hilarious and awesome. I highly recommend all of you go through the contest thread to read them all, they are all amazing!
@joverboard was even awesome enough to post his submission in rap form on YouTube, check it out!
It was a tough call because there were so many awesome ones (you guys know who you are!) But in the end there was one that was my favorite – this one by @mattynoce!

take a trip with me down memory lane
to a time long ago that is hard to explain.
imagine, if you will, that you're bored on the train,
then you pull out your phone and you can't play a game!
"what's wrong with my phone, is this some kind of mystery?"
sorry, no, my friend, you just don't know your history.
a few years back, though you wouldn't believe,
all phones had keys and you couldn't touch the screens!
the purpose of phones was to speak and write words
we loved t9 and hadn't heard of angry birds
then a man named steve came down from the future
equipped with a shiny new phone and more accoutre-
ments. we were stunned -- could we believe our eyes?
does george jetson know that you stole his device?
blackberry laughed, still drunk with their power
as they watched their proceedings from their ivory tower
but it didn't matter if you couldn't copy and paste yet
it beat the pants off the mobile version of telnet
so here we are now, with machines in our pockets
stronger than the ones that used to guide our rockets
so take advantage of the opportunity:
come and play the new game i build on cocos2d!

LOL I love it! In fact I love this so much that I'm announcing a second optional mini-contest related to this!
I think it would be awesome to see this rap live, don't you? I considered doing it myself, but didn't want to subject you all to my poor rapping skils :]
So whoever converts @mattyoce's rap to a YouTube video (give credit to him of course) and sends me the link by next Tuesday will be eligible to win not only a copy of the book, but also a copy of the upcoming Space Game Starter Kit. In the event that more than one person makes a video, I'll pick the best!
Thank You!
Thank you to everyone who entered the contest! I honestly wish I could send books to everyone, but I only have so many copies (and so much $$ for postage fees!) :]
If you were one of the winners, I will be sending you an email at the account you signed up at the forums with to get your address shortly.
Thanks again, and Rod and I hope you enjoy the book! :]