Readers' App Reviews – April 2012
This is a post by Reader's Apps Reviewer Ryan Poolos, an iOS Developer and founder of Frozen Fire Studios. Checkout his latest game, Cyborg Livestock. Checkout his latest website, iHelp. You guys must have liked the first Reader's App Reviews because I'm back for April! The response was overwhelming, we had over 35 apps submitted […]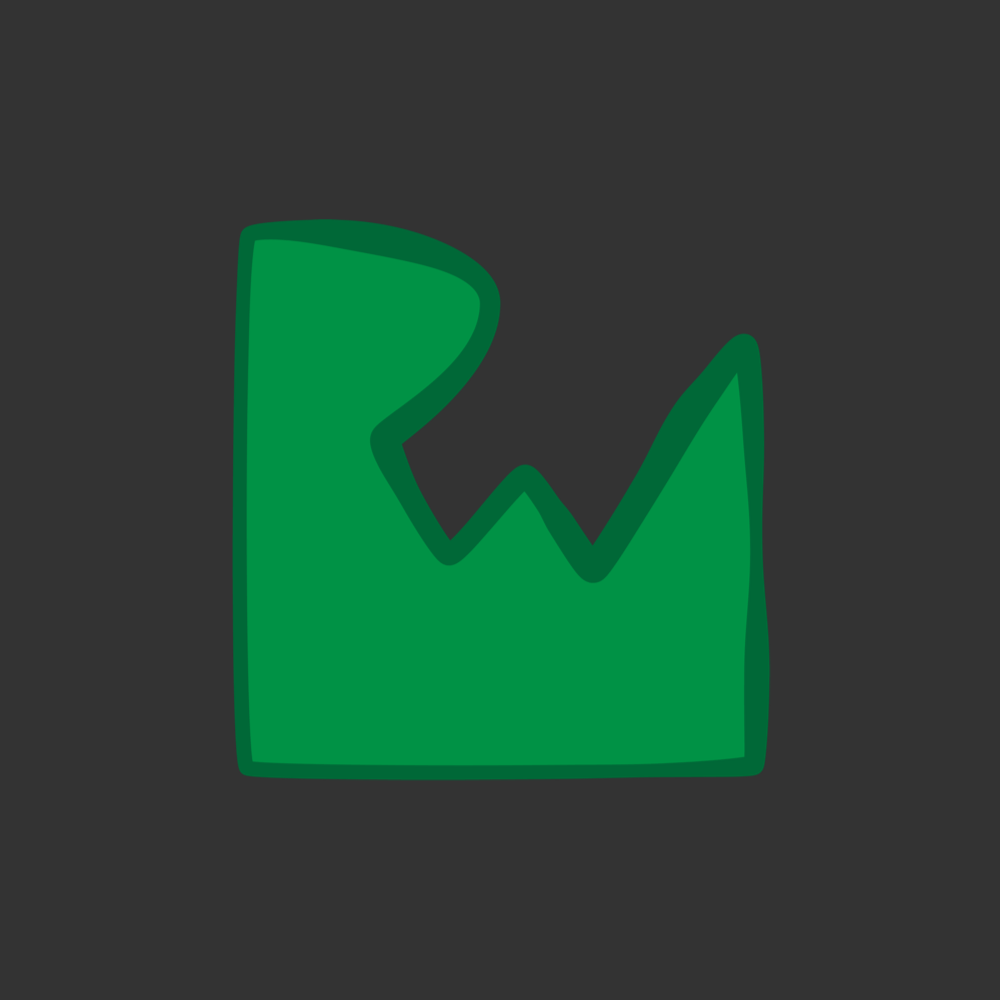 This is a post by Reader's Apps Reviewer Ryan Poolos, an iOS Developer and founder of Frozen Fire Studios. Checkout his latest game, Cyborg Livestock. Checkout his latest website, iHelp.
You guys must have liked the first Reader's App Reviews because I'm back for April!
The response was overwhelming, we had over 35 apps submitted this month! Unfortunately we only had room for 15, so we gave priority to readers who post regularly on the forums and apps with that special something that can't be ignored.
The apps posted aren't in any particular order or rank. If your app didn't make it in this month, try again next month!
I really enjoyed playing with all your apps again, and this month we have some incredible apps. If April Reviews needed a theme it would be sound.
The soundtracks in the your apps this month were incredible. One after another I opened each app to be blown away by original tracks perfectly themed to your app.
However a few apps take sound to the next level. One app uses sound as the game itself, asking you to remember which sound was played by which button. Another app takes it to a whole new level, allowing you to control the game using the sound of your own voice! Your sound engineers definitely deserve a pat on the back this month.
Keep reading to check out this month's reader's apps, ya'll hear? :]
Run!Destroy!Run!
Run!Destroy!Run! is a game like no other. You're a penguin on a mission. What that mission is I don't know. I do know that nothing will stand in your way. Your penguin can jump over, slide under, throw snowballs at, or even karate chop all obstacles in the way. Yes, karate chop! With a great penguin fighting soundtrack to grace your ears and two maps with more on the way theres plenty to keep you busy.
BobbleShop
BobbleShop is an app made of pure joy. You get to make and share a bobble head doll of whatever you like. There are TONS of attributes to switch out with simple taps. You can share it over Twitter, Email, or BobbleShops website. Its even got a easy way to make your bobble doll the contact photo for a friend. And BobbleShop has its own file type (.dna) that will let you open and edit other people's bobble heads. Robert was kind enough to make a bobble of me and email it to me. Definitely cool, and I can attest that opening the BobbleShop file from an email was as simple as a tap :)
HyperSonic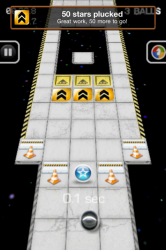 HyperSonic is a very cool 2.5D game. You roll along from start to finish running over power-ups and stars while avoiding roadblocks and pitfalls. It has simple tilt based steering controls with tap to jump added in. And with 15 tracks it will keep you busy awhile. Its also integrated with GameCenter for leaderboards and achievements. And to top it off Aid was kind enough to give me some extra promo codes to share with you! There's only 3 so you better hurry!
PXMN4MH33YYK
X7YE9MW6YEH9
FR3YLM3FT9JE
Tanks and Turrets 2 HD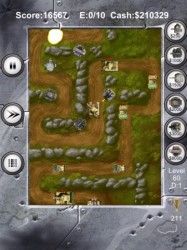 Tanks and Turrets is your classic turret defense game with old school graphics depicting tanks of all kinds. The soundtrack on this one is epic. You'll feel like a great general as you lay out your turrets with this music in the background. Tanks and Turrets 2 is only one of many Tanks and Turrets games. There are several available for iPhone and iPad and most of them are free. So check out the website and see if theres one for you. Tanks and Turrets
Squared²
Squared² is an addictive puzzle game. You control a square and guide it through levels filled with obstacles, dead ends, and boosters. The goal is to make it to the blue portal. The music in Squared² is awesome to say the least. Its an original soundtrack with an awesome techno beat.
IALU
IALU is a delightful side scroller with plenty of obstacles to keep you busy. IALU means field of dreams in Egyptian. You control a dreaming dog and help him get through the obstacles while collecting bones, letters, and power-ups. And you're not alone, you chase a fairy through the obstacles. Theres even a Dog Shop to spend your bones for extra power-ups and unlocked levels.
Mileage Master
Mileage Master is a simple app that is a must have companion for anyone pinching those gallons now that gas is so expensive. Just enter your trip miles and gallons of gas and it will calculate your miles per gallon for you. And you keep a history log and save your trips individually for multiple cars to keep track of which car you use the most or which car gets the best miles per gallon.
Word Charades
Word Charades is a great app to help facilitate games of Charades with friends and family. The app will generate words to use and help keep score. It also provides words not allowed to be said by the clue giver. You can create your own cards as well or buy sets of pre-made cards. The app even has a remote buzzer feature where a second iDevice so each team can have a buzzer to keep track of cheating or mistakes. A great addition to any group looking to have some fun.
Sonic Recall
Sonic Recall is a twist on the classic memory board games. Except this time its using your most powerful sense for memory to play, sound! You lesson to a block of sound then try to find the matching sound. You can play with up to 4 players, on 4 different grid sizes, with 6 different sets of sounds ranging from animals to random sound FX. This app is packed with over 300 sound clips so its bound to keep you guessing for awhile.
Yatzymate
Yatzymate is for you Yatzy addicts on the move. Yatzymate allows you to play up to 30 simultaneous Yatzy games over the internet with friends, family, or random opponents. It also has an offline pass-and-play mode. The game is equipped with high score leaderboards and achievements. It comes fully equipped with push notifications to let you know when its your turn.
Cow vs Fly
Cow vs Fly is a pinnacle of imagination. Mutant Survivor Flies are angry at farmers for years of insecticides and decide to fight back. Just when all hope is lost, the B.I.A (Bovine Investigation Agency) sends their best Cow in an attack chopper to fight off the evil flies and save humanity! The game is very fun with multitouch, tap controls to fire Fly-seeking missiles. With 5 different types of flies, 3 different weapons, and 63 levels you won't run out of flies to kill anytime soon.
Killer Whales
This is an very original game using the sound of your voice to control a killer whale sent back in time to stop the construction of the horrible Killer-Whale-Hybrid-Transformation-Laser-Ray. Seriously, you steer your whale to victory by humming into the microphone! In the not so distant future the world is dominated by the evil Stochastic Trouble in Society organization. An organization that in the early 21st century laid waste to most of the human race using the most horrible Killer-Whale-Hybrid-Transformation-Laser-Ray. Its your job to gobble up fish, destroy ships, and avoid obstacles.
Tap Times Tables Arithmetic
Tap Times Table is a cute app that makes learning multiplication fun and easy for kids. Using Vicki's artwork and some of the tutorials here Peter was able to theme multiplication into several fun games including slingshotting acorns at the right answers floating in bubbles. The music is also excellent. Its great to see apps like this letting children take advantage of the new technology we have today. Peter has also made another math teaching app and he's given us a promo for it! It will only work once so you better hurry! (If you don't have a small child that can benefit from the app please leave the code for someone else that might.)
Math Plus Minus – P74XXFEKPA47 – http://itunes.apple.com/us/app/math-plus-minus/id477104659?mt=8
uPark!
uPark is an awesome top down driving game where you, wait for it, park! Park like a boss in fact. Rather than silly racing like most driving games, your mission is to park as fast as possible while avoiding obstacles along the way. Each time you park you earn money. You can also pick up some money just driving around. Money unlocks new cars for even faster parking! You can even drift into your parking space! What are you waiting for? Ready… Set… PARK!
Paper Telephone
Paper Telephone is a twist on the classic whisper game telephone. You can pass your iDevice or play over the network. The first player writes a prompt and the second player draws a picture of that prompt. This is where it gets fun, the next player writes a prompt about what he "thinks" the picture is. This goes on every other player drawing or writing. When the game is over you can look through a transcript of all the pictures and prompts for some hilarious results.
Honorable Mentions
Here are the apps that didn't get reviewed. Remember it wasn't a popularity contest or even a rating contest. Forum members got priority among other factors. Your apps were great and I'm sorry we didn't have time to review them all!
Where To Go From Here?
Thats it for April! Looking forward to the apps you make next month! Since we're getting so many responses to better your odds, please make sure you include all the requested information.
If you are a reader of this site and would like to be considered for this column, click here!
Note from Ray: Please let us know if you enjoyed this column and would like to see more Reader's Apps Reviews in the future!

This is a post by Reader's Apps Reviewer Ryan Poolos, an iOS Developer and founder of Frozen Fire Studios. Checkout his latest game, Cyborg Livestock. Checkout his latest website, iHelp.