Readers' App Reviews – November 2012
This is a post by Reader's Apps Reviewer Ryan Poolos, an iOS Developer and founder of Frozen Fire Studios. Check out his latest game, Cyborg Livestock. It's that time again – we've got another great set of apps made by our readers to showcase! I'd just like to take the opportunity to thank all of […]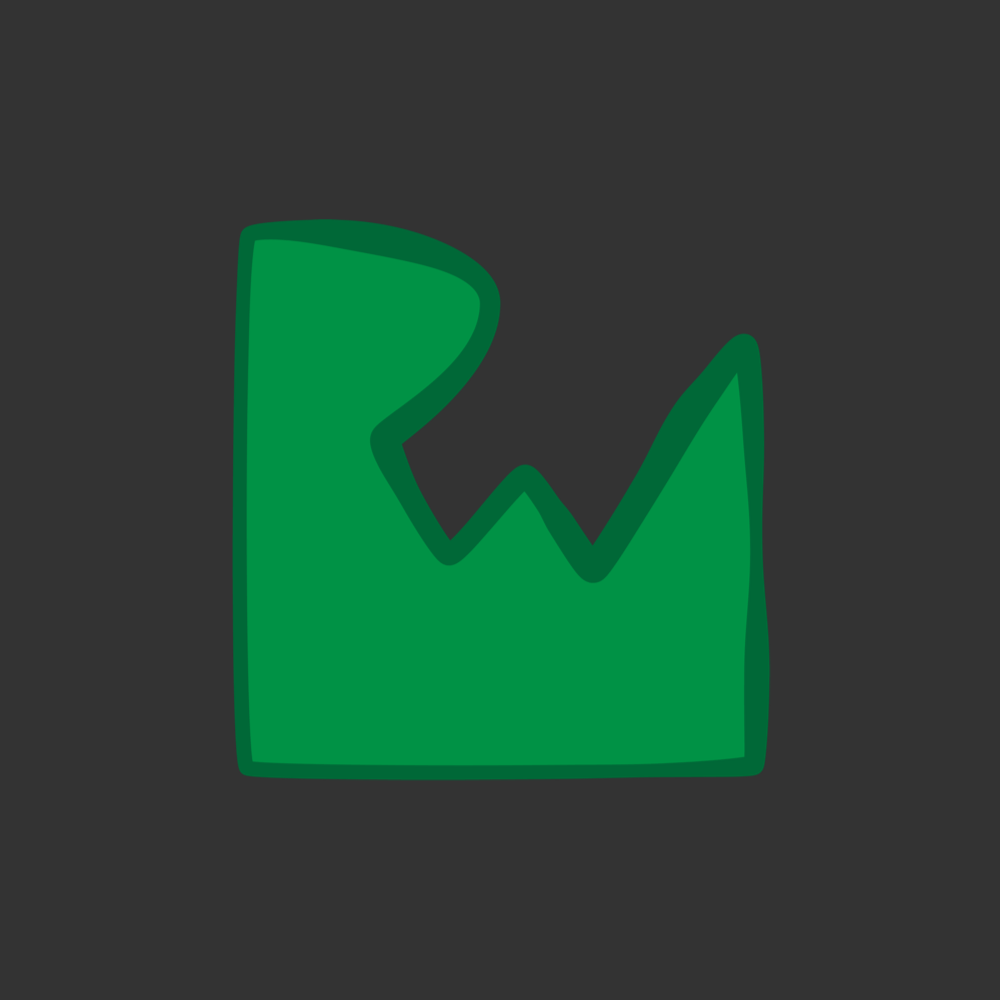 This is a post by Reader's Apps Reviewer Ryan Poolos, an iOS Developer and founder of Frozen Fire Studios. Check out his latest game, Cyborg Livestock.
It's that time again – we've got another great set of apps made by our readers to showcase!
I'd just like to take the opportunity to thank all of you for making my weekend hobby possible by making awesome apps and games month after month :] I truly enjoy using all your apps and seeing what the community creates. Keep up the great work!
Without further ado, on to your apps! We've got:
A matching game using celebrity names and their cartoon skulls
An app that makes quadratic equations look easy (gasp)
A handy app that will help you pinpoint that perfect color
And much more!
Here we go again!
Word Flip!

Word Flip brings its own challenge to the genre.
Word Flip is similar to many word games in that you have a grid of letters and are tasked in building words for points. However, in Word Flip simply selecting a letter flips it over revealing a new letter. This brings a unique feel to the game.
You can actually start building a word without knowing what it will be until more letters are at your disposal. Its a very fun twist.
You can either play free play against the clock or try out some of the challenges that include things like playing pirate words, 8 letter words, or "word" + "flip" haha.
iBallerburg

iBallerburg is an excellent tribute to Atari's classic Ballerburg with HD graphics and easy to use touch controls.
If you've played the 1980's Atari version you know how the game works. And you've likely played many many derivatives. Even the popular Angry Birds can probably trace its inspiration to these early physics games.
iBallerburg does an excellent job capturing the spirit of the game while taking advantage of the iPhone's retina screen and touch interface. Simply drag left to right to aim your cannon and up and down to adjust your power. A store helps you stay stocked on cannonballs and powder as well as replace soldiers and cannons when they're damaged.
I definitely spent a ton of time "reviewing" this game. :]
VinoBook

VinoBook is an app for all you wine enthusiasts out there.
VinoBook will make managing and organizing a wine cellar a breeze. Turn your collection into a catalog filled with pictures, dates, prices, countries, and much more. The app draws on a database of over 4 million wines around the world to autocomplete your inputs. Once you input your selection, you'll have the ability to search and filter.
To top it off Vinobook is universal and iCloud compliant making managment from any device a delight.
Frutiblop

Fruitblop is a simple, addicting game you've probably played in some form or another before.
Fruitblop brings this classic game to iOS with simple touch based flicking controls. Fling the colorful fruit across the screen and try to get 3 or more in a clump for points.
The game has infinite levels to keep you busy and GameCenter support to keep your friends busy. Its an excellent game for short spells on the iPhone but it also looks great on the Retina iPad.
Fun For Kids: Animals

Fun For Kids: Animals is a very colorful app for kids learning about their animals.
The app has a learning area where the animals are presented. Followed by 4 mini games to help the kids remember and associate the animals with their names and sounds in different situations. And finally there is a simple quiz to test kids knowledge.
And there's also a free play area where you can drag and drop stickers to create custom sticker albums just for fun.
Celebrity Skulls

Celebrity Skulls is definitely a one of a kind game.
You're shown cartoon skulls characteristic of their matching celebrity. You've got to decide, from a list of names, who the skull belongs to. The fun doesn't stop there. The game has single player, time trials, and "skull-to-skull" multiplayer variations.
If there aren't enough skulls preloaded for your entertainment, there are in-app purchases unlocking up to 140 celebrity skulls!
Best Gin Rummy

I've always had a love for Gin Rummy. The classic game meets iOS in Best Gin Rummy.
Best Gin Rummy presents a clear easy to play version of Gin Rummy. You play against the iPhone/iPad. No frills, no distractions just your row of cards and the deck. It works great on iPhone and iPad.
Game Center ties it together with highscores and friendly challenges.
RssBook

RssBook has become my default RSS reader on both my iPhone and iPad. It does exactly what I need without fail. It had no trouble downloading, organizing and syncing over 2000 recent articles.
On iPhone is a simple reader helping you aggregate your articles and get the information you want fast. On iPad it takes advantage of the extra space with a sweet sliding panel interface reminicent of the older Twitter app.
I use it for the built in Google Reader support but it also supports pulling your Facebook feed in as articles alongside your other rss.
Rebound Revenge

Rebound is a sweet Pong tribute with a twist.
The paddles don't simply follow a vertical path, but instead follow a 270 degree arc allowing you to actually rebound the ball to yourself when it nears the edge. It certainly makes for some impressive strategies and skill plays.
You can play same device multiplayer or against the computer. Or if you're really good you can play by yourself ;]
Word Mystic

Word Mystic is a down right brainteaser.
Word Mystic gives you a group of letters where each row used to be a word before it was scrambbled… mystically! To win you've got to figure out all 4 words at the same time.
This is perhaps the most challenging word game I've played on the iPhone!
iSeeColors

iSeeColors can take a screenshot or a photo and allow you to pinpoint a color from it. The interface is dead simple, just touch the spot you want to identify. It also supports pinch to zoom.
Once you've got your color in the crosshairs, the app can tell you RGB, CMYK, and Hex values. And if available it will even throw in a name. Or if you're almost there you can use that color as a starting point, tweak its RGB and give it a custom name.
You can save the colors for later and share them on Facebook, Twitter, or Email.
Four Kings

Victory in the Four Kings card game relies on your luck.
You're presented with a grid of cards and have to uncover the hidden secret behind the cards. The four cards on the right are your guides. If you can get all the rows uncovered with the right timing you get the hidden prize!
You get the option to reshuffle each time you solve an entire row of the puzzle. And this is the key to victory.
iHitTheFly

No more passive aggresion towards those annoying buzzers. Its time to get smashing!
iHitTheFly brings out the best fly swatter in all of us. Try your hand at the different game modes including Darts, Streak Frenzy, and Time Attack. Do not be fooled by their small stature. These buggers can cut and juke like you've never seen.
GameCenter Leaderboards and Achievements bring it all together. Don't go looking for my scores though. Apparently the flies are getting the better of me.
Blue Quadratic Solver

Blue Quadratic Solver is much more than a calculator.
Put in your Quadratic equation and it will of course solve it. But then it will give you all the information you need to understand the equation. It can give you the discrimiant, axis of symmetry, different forms, and more. It will even graph it for you.
I can't begin to express how much I would have loved this in school. Kids have it easy in the App Store.
Gift Suggester

Gift Suggester is the perfect utility for the season.
Powered by Gifts.com, Gift Suggester lets your browse, search, and save gifts for friends and family from a constantly updating library of thousands.
Whether you're searching for that special gift or browsing for ideas, Gift Suggester has some powerful filtering options to help you zero in on just what you need.
Honorable Mentions
Here are the apps that didn't get reviewed. Remember it wasn't a popularity contest or even a rating contest. Forum members got priority among other factors. Your apps were great and I'm sorry we didn't have time to review them all!
Where To Go From Here?
That's it for November! Keep up the awesome work everyone. And if you're reading this thinking, "I wish I could build a great app/game". You're in luck! Check out our free Tutorials! What are you waiting for, I want to see your app or game next month!
For December we're doing something special. Stay tuned for an exciting announcement that I'll post about tomorrow – the raywenderlich.com 2012 Readers' App Awards! :]

This is a post by Reader's Apps Reviewer Ryan Poolos, an iOS Developer and founder of Frozen Fire Studios. Check out his latest game, Cyborg Livestock.