Open Call for Applications on the Unreal Engine Team
Do you like to make games with Unreal Engine, using Blueprints or C++? We're looking for some folks to help us create more great Unreal Engine tutorials!
Do you like making games with Unreal Engine, using Blueprints or C++?
Better yet… have you seen our 10-part tutorial series on Unreal Engine and thought it would be fun to help create more high quality Unreal Engine tutorials like this for the community?
If you answered yes to either of these questions, then you may be exactly who we're looking for to join the brand new Unreal Engine tutorial team on our site.
That's right! We're putting together an Unreal Engine team to create written tutorials for this site (and maybe even a book!), and we're actively looking for great new authors and tech editors.
Do you want to know more? Then keep reading to find out what's involved and how to apply!
Note: This is not a full time job; these are part-time, informal paid contracting positions that you can do in the evenings and weekends.
Why Join Our Team?
Here are the top 5 reasons to join the Unreal Engine Team:
Learning. You'll always be learning something new — and you'll have fun doing it! You'll become a better developer and writer. The best part… you'll make a lot of new friends also passionate about Unreal Engine along the way.
Money! Get paid to learn! We offer the highest rates in the industry.
Special Opportunities. Members of the Tutorial Team get access to special opportunities such as contributing to our books and products, speaking at our conference, being a guest on our podcast, working on team projects and much more. Did we mention books? That's right, we're thinking of making a book on Unreal Engine, and you could be a part of it! :]
You'll Make a Difference. We get emails every day about how our tutorials help our readers make their first app, get their dream job or accomplish a lifelong dream of making their own game. This means a lot to us, and it makes all the hard work worth it!
Free Stuff! As a final bonus, by joining the Tutorial Team you'll get a lot of free stuff! You'll get a free copy of all of the products we sell on the site — over $1,000 in value!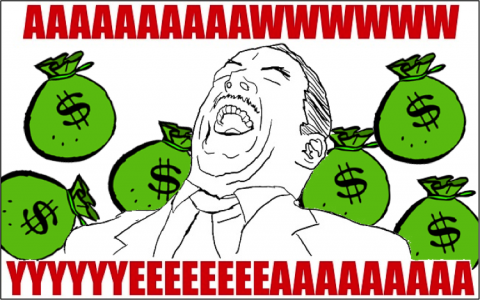 Requirements and How to Apply
Here are the requirements:
You must be an experienced Unreal Engine developer.
You should be a great writer with fluent English writing skills.
You should be comfortable learning brand new topics that you've never done before; some of which may not yet be documented or poorly documented.
You should have a strong work ethic — this will be a significant time commitment and it's not easy.
To apply, send me an email, and be sure to include the following information:
Why do you want to be an Unreal Engine author or tech editor? Please specify which role you prefer.
Please tell me a little bit about yourself and your experience.
What is the best game you've made or worked on using Unreal Engine, and why are you proud of the work you did on this game? [Please include link]
Please link to any examples of technical writing you've done in the past.
Please include links to your Twitter account, your Unreal Engine AnswerHub profile and/or your Unreal Engine Community Forum account.
If you're applying to be an author, you'll be required to write a sample tutorial to gauge your writing skills. If you're applying to be a tech editor, you'll be given a tech editor tryout so we can gauge your editing skills.
If you pass the tryout, you're in!
Now's The Time!
Don't sit on the sidelines wishing you had applied. Tryout for the team. Use your brain and share your knowledge, and let's help the Unreal Engine community grow!
Now what are you waiting for? Send me that email! :]