Video Tutorial: Collection Views Part 1: Getting Started
In this video tutorial, you'll learn about the three most important components in collection views: the controller, the layout, and the data source object.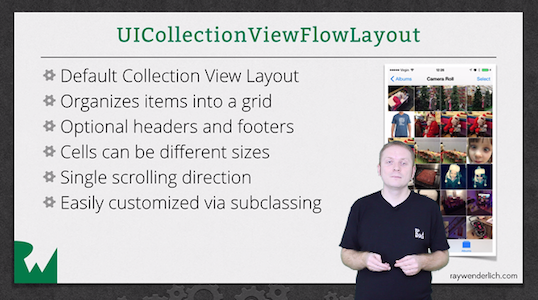 Challenge
Your challenge is to first implement cell selection using a Selection Segue, and then to re-implement it using the necessary delegate method. See the Challenge PDF for full details.
View next video: Custom Cells
View previous video: Introduction