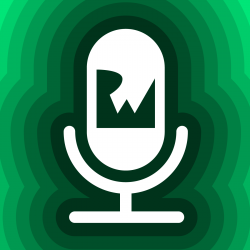 We welcome the team from "ARKit by Tutorials" to talk about ARKit. What it is, what's new this year, and the workhorse that is Facial Recognition.

Podcast: Play in new window | Download
[Subscribe in iTunes] [RSS Feed]
This episode is sponsored by Instabug.
Instabug is an SDK that minimizes your debugging time by providing you with a comprehensive bug and crash reporting solution. It only takes a line of code to integrate. Get started now for free or get 20% off all plans, use discount code raypodcast.
Interested in sponsoring a podcast episode? We sell ads via Syndicate Ads, check it out!
Episode Links
ARKit/Facial Recognition
Contact Us
Where To Go From Here?
We hope you enjoyed this episode of our podcast. Be sure to subscribe in iTunes to get notified when the next episode comes out.
We'd love to hear what you think about the podcast, and any suggestions on what you'd like to hear in future episodes. Feel free to drop a comment here, or email us anytime at podcast@raywenderlich.com.