Opportunity: Content Lead at raywenderlich.com
We have an opening for a full-time remote leadership position at Razeware: our new Content Lead! Find out how to apply.
This site is a community effort of over 300 part-time authors and editors from around the world, who team up to write high quality tutorials and books for the community.
But behind the scenes, we have 15 full-time employees as well, who develop the web site, organize projects and keep things running smoothly, and to create high quality courses and books for our subscribers.
Today, we are happy to announce an open opportunity at raywenderlich.com: a full time Content Lead!
If you are a senior mobile developer, development team lead, or developer manager, keep reading to find out what's involved and how to apply!
What's Involved
The Content Lead is a new leadership position at Razeware, reporting directly to me (Ray). We are looking for a senior mobile developer, development team lead, or developer manager to be responsible for all content on our site: all content types (articles, books, and courses), and all domains (iOS, Android, Flutter, and others).
As Content Lead, you would set a strategic vision for what we should create, and then lead the team to create and publish the content according to schedule and to our high quality standards.
This is a full-time remote position, and is only open to US residents.
Responsibilities
Review every article, video course, and book published at raywenderlich.com
Send written feedback to each team after the above reviews have been completed
Create content plan for the articles, video courses, and books we should publish
Regularly review our back catalogue of content (including comments and reviews) and decide what to update or deprecate
Interview customers to learn how we can improve our content and quality
Design the curriculum for our iOS, Android, and Flutter learning paths
Lead and motivate team leads and team members to ensure a high-performing team
Provide detailed feedback on all book and video course outlines
Attend all quality review meetings providing early feedback on content in progress
Regularly keep up-to-date with current trends & technologies in mobile development
Oversee content team to ensure successful completion of yearly goals
1:1's, goal docs, and quarterly evaluations with direct reports
Requirements
4+ years full-time development experience
2+ years full-time mobile development experience on either iOS or Android
Strong leadership skills
Strong communication skills
Strong decision-making skills
Interest in learning all mobile technologies (iOS, Android, Flutter, etc.)
Experience teaching (mobile development or other subject)
Experience leading remote teams
Ability to make forward progress on multiple projects in parallel
US residents only & must be legally authorized to work in the US
About Razeware
Razeware is the company behind this site. We're passionate about learning new development skills, and teaching others what we've learned through high quality, hands-on tutorials.
We are a small company that has been profitable for over 10 years. Currently we have only 15 full-time employees, so you'd be getting in on the ground floor.
We're also a 100% remote company, and have been from the start! We make heavy use of Trello, Slack, Google Hangouts, and email for team communication.
We have a ton of great benefits, such as:
100% remote working environment
Premium health plan starting your first day (US residents only)
SIMPLE IRA retirement plan with matching starting your first day (US residents only)
Generous paid time off
Unique opportunity to start with an already successful team, and help guide us to the next level
Work with a friendly, motivated, & unique team! :]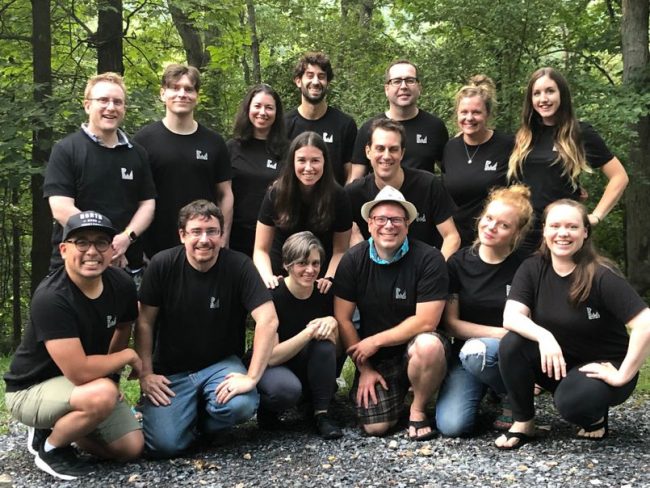 Our site is helping millions of developers across the world build apps, further their careers, and fulfill lifelong dreams. If you're passionate about helping our small but highly motivated team take this to the next level, this is the job for you.
How To Apply
To apply, please email a resume and cover letter to ray@razeware.com.
Otherwise, please help spread the word about this post – we really appreciate it.
We look forward to hearing from you! :]