Note: We're done with the selection process at this time. Thanks everyone!
We are currently looking for a co-maintainer for the Swift Algorithm Club, our open source project to implement popular algorithms and data structures in Swift.
We already have 2 co-maintainers on the project (Kelvin Lau and Vincent Ngo), but could use one more – the project is quite popular (10K stars on GitHub!) and we could use the extra help.
This is a great way to be involved with a high profile open source project, give back to the community, and learn a ton along the way!
Why Join Our Team?
Here are the top 5 reasons to join the Swift Algorithm Club as a co-maintainer:
Learning. This is probably the best way to become an expert on Swift data structures and algorithms, while increasing your Swift skills! You'll also become a better developer, writer and person. The best part… you'll make a lot of new friends in the community along the way.
Money! The co-maintainer position is volunteer-only, but we do pay for the articles you write on our site about the Swift Algorithm Club, so effectively you get paid to learn!
Special Opportunities. Members of the team get access to special opportunities such as contributing to our books and products, speaking at our conference, being a guest on our podcast, working on team projects and much more.
You'll Make a Difference. The Swift Algorithm Club has over 10,000 starts on GitHub, and is helping a generation of programmers learn about algorithms. This means a lot to us, and makes all the hard work worth it.
Free Stuff! And as a final bonus, by joining the team you'll get a lot of free stuff! You'll get a free copy of all of the products we sell on the site — over $1,000 in value!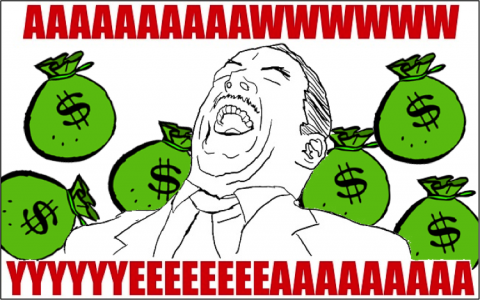 Responsibilities
As co-maintainer, you'd be responsible for the following:
Deal with issues, pull requests, edit and code review submissions
Help keep build server functional, especially as new submissions come in
Occasionally submit new algorithms or find people to make ones we need
Write a tutorial on raywenderlich.com based on something from the Swift Algorithm Club every 3 months
Where To Go From Here?
If you are interested in being a co-maintainer, please email me with answers to the following questions:
Why do you want to be a co-maintainer on the Swift Algorithm Club?
Please tell me a little about your experience with Swift.
Please tell me a little about your experience with algorithms.
Please link to any articles/tutorials you have written online.
Please link to your GitHub account page.
Thanks all – and we hope to see you around at the Swift Algorithm Club!